How to get a job at Amazon
Amazon is everywhere! It's one of the most well-known organisations on the planet. Amazon's innovation is unparalleled and it's valued at a trillion dollars, now that's some serious bread. The company began its journey as an online book retailer and it diversified into a hub for consumers to buy any product they can think of and get it delivered within one day or even the same day if they're craving it! They know how to make you feel like royalty. Amazon also has its own video and music streaming platforms, grocery stores, and Alexa the AI tech that will make you feel like Tony Stark.

Amazon is perpetually expanding with no signs of slowing down. The more Amazon grows, the more jobs they add to their roster. If you want to join the tech giant, this is your one-stop-shop for how to get a job at Amazon. 
What are the types of jobs at Amazon?
Amazon currently offers numerous jobs in the following fields and more:
1. Engineering: Technical roles include software development, engineering, systems/quality/security engineering, project/product/program management, etc. 
2. Business: Those who have business-related qualifications and interests can apply for roles in business intelligence, finance and accounting, human resources, sales, etc.
3. Media: Creatives have opportunities like writing, editorial, content management, media production, etc. 
4. Operations: Operations roles vary from IT to supply chain to transportation management and others. 
The cities with the most job opportunities include Bangalore, Hyderabad, Chennai, Mumbai, and Gurugram. You can browse through amazon.jobs for all their listings. 
What does Amazon look for in an employee?
A LinkedIn survey ranked Amazon as the second best company to work for in India. As you can imagine, they only hire the best. Before we get into the nitty-gritty of the application process, it may be worth figuring out if you're Amazon material. The best way to figure out if you're a good fit for Amazon is to have a look at their 14 leadership principles. If you want to work for Amazon, then you need to demonstrate that you embody these leadership principles. A few examples of the leadership principles include customer obsession, biased towards action (take calculated risks), and dive deep (be detail-oriented). Practise discussing how you demonstrate these qualities through your work and past experiences, and make sure you have several examples ready. 
How to apply for a job at Amazon?
Now that you've figured out that you are Amazon material, it's time to prepare your application and take the leap. Fear not, all your questions about "Omg, where do I even start?!" will be answered below.
Channels to apply through:
1. Online application: The simplest way is to apply through Amazon's job portal. Input all your information and your job preferences and location. Amazon will provide you with suggestions. 
2. Campus placements: Amazon recruits from campuses like IITs, IIMs, BITS. However, Amazon has also recruited from B-schools in the past.
3. Hiring events: Keep an eye out for any Amazon hiring events in and around your city. They post their events on LinkedIn. The tech giant has previously held mega hiring events in Hyderabad and Bangalore.
4. Recruiters: Reach out directly to recruiters via LinkedIn in the department you're interested in. Amazon recruiters are encouraged to stay active on LinkedIn, some recruiters could also help you prepare for the interview process!
5. Employee referral: If you know someone who works at Amazon, then get to know them and request them to refer you for the position you want. An employee referral may increase your chances of getting an Amazon interview.
Pre-application checks:
You'll be happy to hear that Amazon jobs don't require a cover letter. Update your resume and include any publicly available work such as articles, designs, code, etc. While Amazon recommends that all applicants should have a resume, they are open to applications with no resumes. However, candidates applying without resumes must provide a description of their past work experience (including dates of employment), educational achievements, and skills. Applications without the aforementioned information will be rejected.
Triple-check your resume to ensure there are no typos! This may sound like an obvious tip, but you'd be surprised by how many resumes have typos on them. Amazon expects its workers to be detail-oriented, so ensure you set a good first impression with your resume. 
Amazon hiring managers also suggest all applicants update their LinkedIn. Techies need to update their GitHub and Stack Overflow profiles with their latest projects. 
What happens after you apply for a job at Amazon?
Brace yourself for what's about to come. The Amazon hiring process takes anywhere between two to six weeks, so please be patient. They go through each application in excruciating detail to choose the best candidate. If you make it through the online application, this is what you can expect next:

1. Assessments 
Amazon assessments are used to gain a better understanding of you as a candidate because a resume only reveals a finite amount of information. Amazon's assessments judge how you deal with situations in real-time. Depending on the position you apply for, Amazon will ask you to complete an assessment with your application or contact you after you send your application. Amazon uses two different styles of assessment to gauge your key characteristics. They are work style assessments and work sample assessments.
i. Work Style Assessments: 
These assessments focus on Amazon's 14 leadership principles and can take up to 20 minutes to complete. As the name suggests, work style assessments help hiring managers determine how you work. You will be asked questions like:
Which of the two statements "I like for things to be clearly structured," or "I look forward to the opportunity to learn new things," best describes you?
ii. Work Sample Assessments:
The number of tests and their formats vary based on what profile a candidate is applying for. The tests are virtual and can take up to an hour to complete. The tasks are designed to test a number of abilities and skills such as problem-solving, prioritization, and interpersonal skills. Depending on the role you apply for, you can be asked to write code, answer customer queries, resolve logistics issues, interpret data, or multitask. 
Remember to keep the leadership principles in mind when you're undertaking the assessments!
Software development and engineering candidates pay attention to this! You need to research Amazon's Software Development Topics for technical evaluations and interviews.
Assessment tips:
1. Don't overthink! Don't spend too long on a single question. Amazon wants to get to know the authentic you. 
2. Before you start your assessments, please check the deadlines, timings, and assessment type to help you prepare. 
3. Situate yourself in a quiet environment where you're comfortable and focused. If you live at home and you know your parents watch WhatsApp videos on full volume or constantly summon you for no reason, then please find a library or quiet room in your college.
4. Please follow deadlines when it comes to the assessments. Amazon doesn't grant any deadline extensions.
5. All assessments require internet access, a computer, and access to email. Please make arrangements if you don't have access to them.
6. If the assessment freezes or crashes, don't freak out! Keep calm and contact the technical assistance which is available and provided with every assessment. 
7. Lastly, these are not group assessments, so please do them Han style, Solo. 
If you pass the assessments, the next step is the interviews. 
2. Interviews
Amazon's interviews are behaviour-based. They want to know about your past experiences and how you tackled challenges. Luckily, they aren't going to ask you any outlandish questions like "If a plane was filled with Smarties and you had to empty it as fast as you can, how would you do it?". Brain teasers like that have proved to be unsuccessful in judging character.
i. Phone interview
Before you dive into interview preparation, reach out to your Amazon recruiter contact and ask them what topics you need to be ready to discuss. They will give you suggestions based on the role you're applying for, which will help you narrow down your research and only study the essentials. If you're applying for a tech role check out these role-specific tips. 
General tips:
1. Make sure you're in a strong network coverage area. Holding your phone up like Simba in the Lion King not only looks funny but will also tremendously disrupt your interview. 
2. Be in a quiet and comfortable place.
3. Simply wearing interview clothes instead of PJs may get you more focused. 
4. Have your CV in front of you. 
5. Keep a pen and paper ready in case the interviewer asks you to solve any problems. 
6.. Interviews are like dates. You may be nervous, but you need to ask questions. Make sure you're prepared with specific questions about their projects and initiatives. Inquisitiveness shows the interviewer that you're genuinely interested in learning more about Amazon and that you havedone your research.
In certain cases, Amazon may ask you for a virtual interview.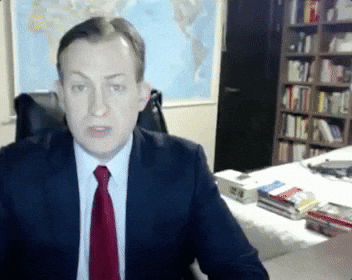 ii. In-Person interview
If you pass the phone interview, you get invited to the belly of the beast for an in-person interview. If you want to get a job at Amazon, you're going to have to ace this in-person interview. 
As I mentioned earlier, interviews are like dates. You may be a nervous mess but you have to show up dressed nicely, with questions/talking points, and prepared to impress. 
While you may be immensely experienced and the perfect candidate for the job, the interview panel may not be aware of that. You need to communicate that across to the interviewers effectively, not as a mess of word vomit. 
Amazon recruitment suggests you follow the S.T.A.R method of responding to questions. S.T.A.R helps you structure and practise your responses. This method can also be used to prepare for an interview.
S: Situation
Effectively describe the situation you were in. This can also be used to describe a particular task you undertook. Be clear and be detailed. If the situation or task was incredibly difficult, you need to be able to explain that to the interviewers. This can apply to past jobs, school and professional projects, and any other relevant experience. 
T: Task
Explain the goal or end result you were trying to achieve. 
A: Action
Detail the actions you employed to deal with the situation or task. Explain your contributions and the steps you took. You may traditionally be a team player, but like Serena Williams, you need to be a champion at singles too. Let the interviewers know about your responsibilities and steer away from talking about what the team did. Use "I" and not "we" while answering this part of the question. 
R: Result
Illustrate the result. Describe the outcome of your actions, how the project ended, what you accomplished by the end of it, what were your contributions. This is the part where you flex like there's no tomorrow and take credit for the work you did. Show examples if possible. 
Tips to help you answer questions like a pro:
1. Incorporate Amazon's leadership principles in all your S.T.A.R structured answers. 
2. Make sure your answers have a beginning, middle, and an end. The answers to your interview questions shouldn't leave the interviewer confused. We don't need a cliffhanger here; this isn't Avengers Infinity War. 
3. Go prepared with descriptions and explanations of a variety of different situations and experiences. You need to have as much range as Aamir Khan's acting career.
4. Be ready for the follow-up questions! Practise with another person if possible and instruct them to ask you follow-up questions for you to structure your answers. 
5. Select situations and examples that showcase you and your unique talents. 
6. Failure is essential to growth. Go prepared with examples that exhibit the risks you took, the times you succeeded, the times you struggled, and the times you failed. All of those help determine your overall growth. 
7. Be specific with your answers, don't generalize. 
8. Be confident and straightforward. 
If you're interviewing for a tech position, please explore this page for job-specific tips.
 Pre-interview tips:
1. Be ready to explain what interests you about the role you're applying for. 
2. Too much vs. too little information is a problem many struggle with. Plan out and execute succinct answers. After you answer a question, ask the interviewer if your answer was detailed enough or if they'd like more clarity. 
3. Now is not the time to be shy. If an interviewer asks you a question and you need a follow-up, ask a follow-up question. 
4. Some interviewers may ask you to complete a writing sample. Amazon doesn't use PowerPoint or slides, they use narrative memos. The memos contain project goals. The written sample tests your ability to convert your thoughts into a written format. 
5. Depending on the role you will meet anywhere between two and seven interviewers. They will take notes on their laptops so ensure you're not distracted by that. 
Examples of tech interview questions:
– Given a Binary Search Tree, print the kth last node in order traversal of the tree.
– What are the different types of hashing? Suggest an alternative and a better way for Linear Chaining.
– Given a set of time intervals in any order, merge all overlapping intervals into one and output the result which should have only mutually exclusive intervals.
– Write a program to calculate the sum of level order tree.
– Search for an element in a sorted and rotated array.
Examples of non profile-specific interview questions:
– What was the most critical feedback you received and how did you handle it?
– What was the most innovative thing that you did in your previous job role, and what was the impact of it? 
– What are your views on Women Empowerment?
– Are you comfortable with relocation? What are the constraints that you might face while relocating?
– What is one life crisis that you have faced?  
In conclusion, if you want to work for Amazon, they need proof that you would fit in well with their unique work culture, are creative, a team player, and someone who thinks outside the box. If you feel like you embody their leadership principles then start preparing your Amazon job application!
If you believe you have what it takes, then please apply! However, if your CV is looking a bit thin, a few internships won't hurt. Amazon also houses many technical roles. If you'd like to hone your tech skills check out some of our trainings. 
Image credits: startupflux.com, amazon.jobs.com, pintrest.com, liverecruitment.co.uk