How an online Digital Marketing training helped me pursue my dream
About the author: Sonal Moga went from being a full-time software professional to full-time mom and then to a content writing intern.
Ever since I became a mom, it was really hard for me to go back to work. It was not that I wasn't qualified enough or I didn't have the experience, it was just the fact that I did not want to leave my child with a maid. It was my choice and I will never regret it. I was also going through many issues like weight gain, postpartum depression, and caring for a baby 24/7. It was a bit too much for a new mom with no help.
I found solace in jotting down my emotions in letters for my kids. I enjoyed writing about their milestones and cute little things they did, it gave me joy and I started feeling better.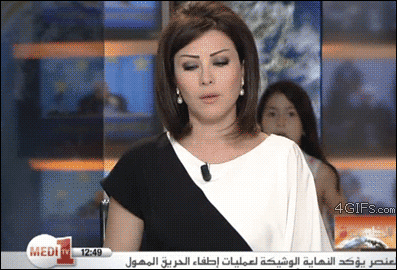 A few months later my sister visited me and she went through the journals that I maintained in my baby book. She read all the letters I wrote for my son and praised me for how well they were written. I never thought about writing professionally until my family and friends started appreciating my writing style. It took me almost 6 years to figure out that I can write!
I tried writing for the annual magazine at my son's school, but it was disheartening to fail for the first time as my work wasn't published. My doubts on my writing skills grew and I thought maybe my friends liked it and said what they said because they have a soft spot for me. Maybe, I was not a writer kind of person.
Then one fine day, I was browsing through the internet when I came across Internshala and how they provide a platform for many women like me to work from home. I instantly filled in my details, updated my resume, and soon I found myself applying for content writing internships.
I applied for multiple internships and just writing samples for the assignments was quite satisfactory as it kept me busy for a few free hours.
Finally, I got my first internship after 6 failed applications. My article was appreciated and since then I have not looked back. I have worked back to back as a content writing intern and discovered quite a lot about myself. I have now started dreaming bigger and I hope to soon start my own blog. I'm designing the blog from scratch and it's going to be a platform where women of all ages can share their hearts out which includes all aspects of life and have other women solving and lending a helping hand when needed. Digital marketing would prove beneficial in creating my dream blog. So, I registered for the 6-week online training on Digital Marketing on Internshala Trainings.
The training was extensive and well explained. I learned about marketing through social media platforms and gained insights on how digital marketing helps create revenue. The tests and assignments kept me on my toes and made learning exciting and fun.
Every topic on the course is thoroughly demonstrated by the trainer Amitabh Verma. His incredible knowledge of the subject was evident and I understood everything with ease. The outstanding feature of the training is that tests and assignments are provided to reinforce the topics thoroughly and any doubts are answered pretty quickly.
All in all, I owe a big thank you to Internshala to help me get back to work. I may not work full-time right now as I am still caring for my two little munchkins. However, I still hope after a few years I could venture into a full-time job and I'll still be thanking Internshala.
A big shout out to Internshala for carving the path for many of us!
Does Sonal's review of Internshala Training's Digital Marketing training excite you? Want to gain your own Digital Marketing skills? Check out the training here.
If you would like to expand your skillset check out our range of trainings available here.
Sonal is a part-time content writing intern, you can be one too! Check out the Content Writing Internships.
Photo credits: Giphy.com